Hi,
Ik ben Patricia en ik ben jouw shortcut naar groei.
Als strategiepartner en rechterhand voor creatieve CEO's breng ik je groei, focus en rust door (marketing)strategie, plan van aanpak en helikopterview.
Meer creativiteit, kleur, innovatie in de wereld.
Yes, daar word ik heel enthousiast van.
Als creatieve CEO snap ik zelf heel goed hoe jouw brein werkt.
Een brein dat nooit stil staat, dat duizend ideeën heeft, dat graag creëert, dat niet vast te pinnen is in 1 gebied.
I totally get it.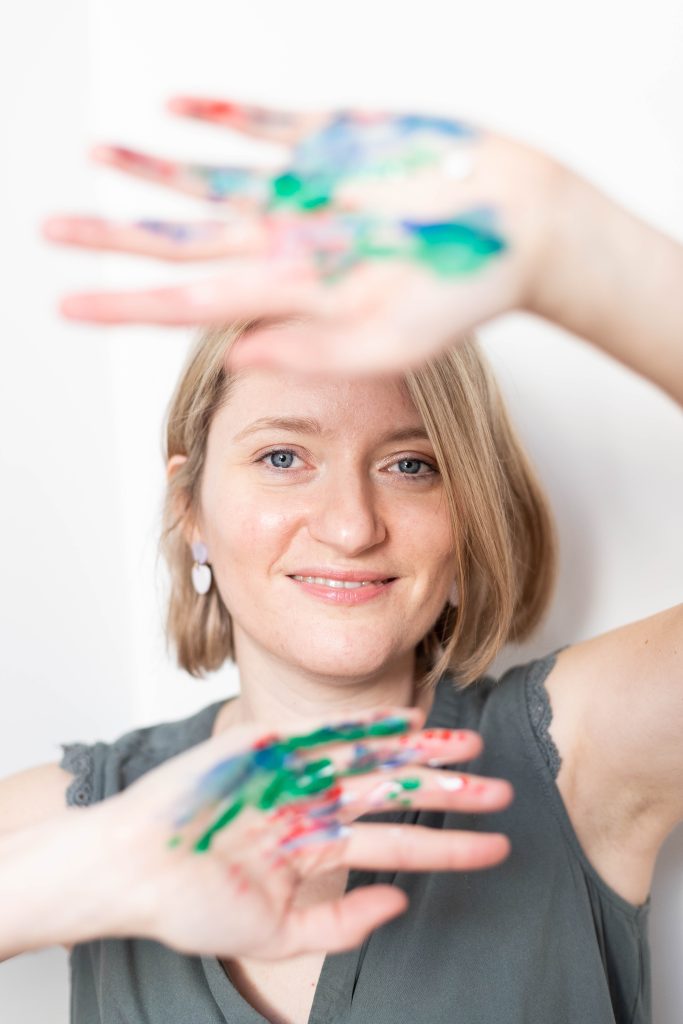 Mijn missie: meer kleur in de wereld, meer creëren, meer originaliteit. Er is al grijs genoeg. Don't be mainstream.
My track record:
14 jaar ervaring in de creatieve en marketingsector
(ervaren marketeer: check)
Gediplomeerd fotograaf en grafisch vormgever 
ik mocht al 20 creatieve CEO's begeleiden naar groei, rust en focus.
Maar denk je nu: "Patricia, nu weet ik eigenlijk nog niets over jou."
Dan vind je hieronder enkele weetjes over mij:
Je mag me steeds wakker maken voor een warm dampend bord pasta. Nu ik erover schrijf, komt het water me al in de mond… Hebben we een pastadate?

Ik heb stiekem (of zelfs helemaal niet zo stiekem) een nerdy kantje: boardgames, PS-spel 'Last of us', nerdland, bring it on 🙂
En gooooaaaalll! Tijdens een WK of EK ben ik niet weg te branden van de TV. Ik kijk dan zelfs meer matchen dan mijn vriend en pluszoon.
Moest ik niet doen wat ik nu doe, dan lag er voor mij allicht een carrière in de psychologie. I loooovve true crime en de psyche van de mens. Ik kan daarin helemaal opgaan. Maar hoe ons brein werkt, komt eigenlijk ok bij mijn coachings van pas. Het klinkt misschien creepy, maar ik heb je meteen doorgrond en voel heel snel waar jij nood aan hebt. Je bent gewaarschuwd 😉
Ik ben helemaal klaar om doorgrond te worden.